What Are The Energy Savings?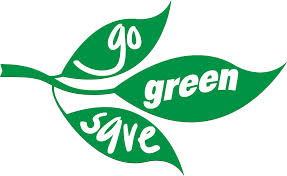 Why Do Double Glazing Costs Vary So Much? How Can I Get The Best Double Glazing Prices?
Firstly Costs of Cheap Double Glazing can be quite low – this will be decided by the customer, although all double glazing is rated for its effectiveness of heat and cool retention not all products are created equal. The big boys such as Everest, Anglian and Safestyle UK all offer great products, and like Double Glazing Repairs Newport they also offer long warranties, the one thing we do not offer  is finance.
You see we believe that replacement windows should not require independent finance. Now if you hadn't guessed it yet, these companies all make additional profits from arranging finance to cover these costs, simply put at Double Glazing repairs Newport we believe that if you require finance, then you would be better off going to your bank for it, the rates would usually be better and you know that there would not be any hidden scary stuff in the small print.
So What Are Your Double Glazing Costs Then?
Our Costs Start From Only £55.00 Per Window.



This will vary with every window and door, it's down to just how good you want it and what finish you want on the frames, you see Everest and Anglian Windows both offer exceptionally high quality products, but here's the thing, some of our suppliers make pretty much identical products to the same high standards, but as we buy direct from our suppliers you will always get a better deal than the big companies can offer, here's why!
We Use Local Double Glazing Suppliers Saving You Money.
All of our products are manufactured locally, the transport costs are therefore eliminated, we have been fitting and repairing windows & doors for over thirty years, we guarantee our work, and we are highly qualified experts in our field, can any of the big companies give you such experience and expertise from their fitters? I would guess not, as they are just employees, we own our local business and we are very proud of all of our installations, you see we go the extra mile that employees just would never do.
The materials for the frames again are sourced locally again saving you costs, we don't pay hauliers to carry our Windows and Doors to us.
No Sales People & No Sales Gimmicks Just A Good Honest Low Price If You Want To Think About It You Can!
We do not employ and pay for a sales team to ring you and visit your house offering you a special discount. But only if you place your order today! (Sound Familiar) This is what is known in the marketing world as a "Scarcity Tactic" and is very good at closing sales for costs that have been reduced via a phone call to the salespersons manager. If you ever get this tactic from any salesperson, then my advice would be to show them the door very quickly, trust me if you want that price you will get it next week, next month, next year even, it's just a very old and tired sales tactic.
We do not employ a sales force, call centre staff, managers or fitters, we only come to you if you call us, we ask you exactly what you want, if you so wish you can give us a budget that is comfortable for you, and we will see if we can accommodate it and tell you exactly what you will get for your money, no fluff and no exaggerations!
We supply and fit all of our products so double glazing costs and triple glazing costs are very often far less than you would expect, and usually considerably less than the big boys for either a very similar or identical product.
A Local Double Glazing Company That Cares!
We are proud to be a local home based business  in Newport South Wales, we have no premises and only two vans, so we have little overhead costs to pass on to our customers, which is good news for you because double glazing costs, upvc windows costs or double glazed timber windows costs are kept to a minimum. Simply put our overheads are low, so the prices you get reflect our low overheads, in short we keep double glazing costs down!
Triple Glazing Costs From Needham Windows And Doors.

Tripple glazing has additional sound proofing qualities, we would recommend this for busy main roads and particularly noisy area's. Again tripple glazing costs are kept to a minimum, although more expensive than double glazing, triple glazing has better acoustic insulation, so if noise is an issue then we would recommend triple glazing, and triple glazing costs again will be lower than you first thought.
Secondary Double Glazing Costs
Secondary double glazing again is recommended for further noise insulation, there are abvious added heat retention qualities, but with today's higher rated units, unless noise is bothering you we would advise that the benefits are outweighed by the secondary glazing costs. One additional use for secondary double glazing is to upgrade your current windows to higher energy efficiency, this would save money on a full new windows and doors installation, however it is not something that we would necessarily reccomend, but as I said earlier it is a customers choice that counts, and the choice is yours.
Double Glazing Costs UPVC Windows and Doors.
We keep our prices low and full double glazing installations of replacement windows and doors will show a saving on replacing selected windows, this is simply because of quantity discounts that we pass on to our customers. Double Glazing, Triple Glazing and secondary double glazing is very often fitted in UPVC frames be it Double or triple glazed doors and windows, or secondary glazing, we do however also fit wooden frames as we are time served carpenters too!.
With My Windows And doors Can I Reduce Expense And Still Have Highly Efficient Double Glazing?

Double glazing costs can be reduced considerably by installing less expensive less efficient double glazing, we would recommend "B Rated Double Glazing" but we will always keep your costs to your budget, so if you want A B or C rated we will fit it for you at the best double glazing prices in the South Wales area.
Our products carry the same 10 year guarantee that the big glazing companies offer, for more information on energy saving efficiency visit the British Fenestration Rating Council Website, where you will learn that A rated units will actually help to heat your home by letting in more heat than they lose, the energy savings from A Rated units and frames are simply astounding, however the cost is quite high, but with today's ever increasing energy costs, you may well consider this a very wise investment.
Double Glazing Costs Can Be Affordable For All, A Rated Double Glazing Considerably Reduces Carbon Footprint And Energy Costs.
Here are a few questions and answers between Needham Windows And doors and some of our customers.
Big Companies Salespeople Are Hard Work, They try to Confuse With Their Double Glazing Costs Calculations.

Q. I had an Anglian Sales Woman visit my house today to quote on my double glazed windows, Unbelievably she stayed for THREE AND A HALF HOURS!  Eventually after a few phone calls she came out with the old "price only for today" sales patter, Can you please tell me if this is a reasonable price?
3 bay windows with 5 panels each and one small window was priced at over six and a half thousand pounds. The Windows are B Rated, can you beat these prices?
A. We have been double glazing suppliers and installers for over thirty years, so I hope this will help.
Sixteen frames at approximately £280.00 each fitted = around £4,500.00 Anglian windows are very good, but they are a more expensive than a local business. I think that you did the right thing by not signing there and then; I cannot believe these people still use this worn out scarcity tactic. These windows are very good but you can get even better windows at a lower price than this. I am assuming this was a standard B rated frame and glass, and K glass was being supplied.
Mark Needham.
Needham Windows & Doors.

Comment from one of our customers.
I have recently had my double glazing installed (at last) this consisted of five fairly large sized windows fitted for just under £2,500.00. I first went to a big national company and got a pushy salesman who wouldn't leave until my neighbour practically threw him out (Thank you David) I called a local company and the man came to my house, took his overalls off before he came in. He gave none of the usual sales rubbish that the quote was only for today.
I will tell you that they did a great job, they came and went when they said they would, everything was finished a day earlier than they first said and they stayed late into the evening to finish a day early. I asked Peter to look at my back door and fix a broken lock on one of my windows, he fixed the back door that wasn't closing properly and put a new handle with lock on my utility room extension window. Peter wouldn't take any extra money for the extra couple of hours work, he just said to give him £9.50 for the new handle and lock.
If you are looking for a great window company Peter and Mark are fantastic, and by the way they were £910 less than A.
There you go I hope you enjoyed reading our double glazing costs explained report,  UPVC Double Glazing cost and Triple Glazing costs explained along with the new Fensa Energy Saving Ratings
At Needham Windows and Doors our costs are kept low because we are a local home based business with over 30 years experience in Newport.
Double Glazing Repairs and installations, Needham Windows And Doors, Garage Doors, Conservatories and Garage Conversions, Quality and Reliability Guaranteed from a well established local business.
Double Glazing Repairs Newport 51 Lambert Street Newport South Wales. Telephone 01633 663222 Mobile 07800 818294